Village of Paradise Hill Bulletin Board
Please check back soon for updated information.
Please be advised our Sewer Lines will be cleaned one day between October 15th – October 26th 2018, the following areas listed below will be cleaned.
Main Street

4th avenue from 1st street to Railway Street

7th avenue from 2nd to 1st street

6th avenue from 2nd to 1st street

1st avenue from 2nd street East to Main Street.
Please reference the highlighted areas in map below.
If you have any questions please give us a call at 306-344-2206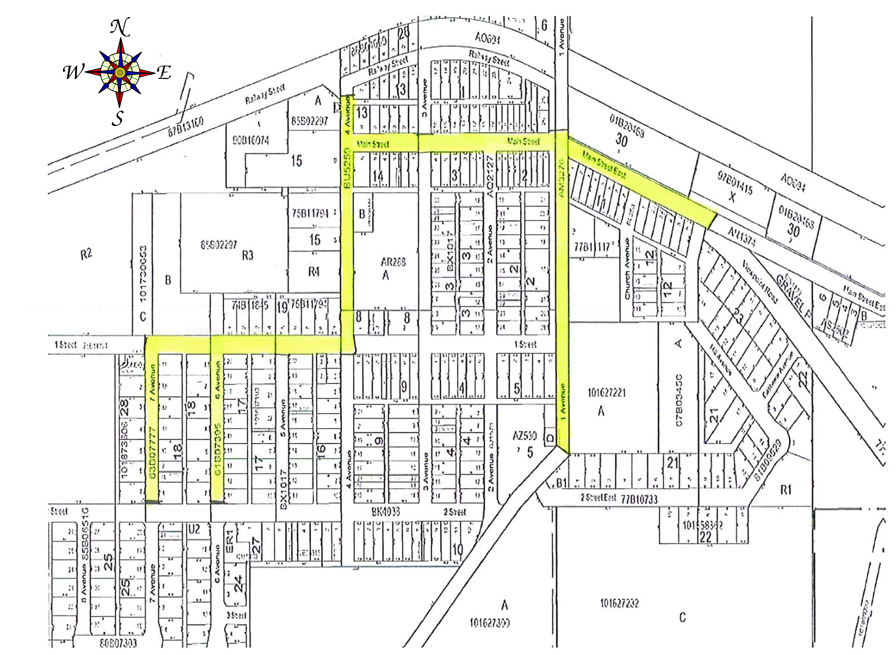 ATTENTION:
RESIDENTS OF PARADISE HILL
Please do not flush wipes, paper towels, feminine hygiene products, or any products advertised as flushable down your toilet.
These items may appear to flush with no problem, but they do not break down like toilet tissue, so can plug sewer lines.
Wipes advertised as flushable do not break down and can also plug lines.
Even though they don't plug your toilet, they can still cause problems farther down the line.

Paradise Hill Community Centre
For information and bookings
www.paradisehillcommunitycentre.com
*********************************************************************
Community Events
Our Paradise Hill Library is now taking submissions for the
Paradise Hill Community Calendar Photo Contest. Your photos
can be mailed, emailed or dropped off at the library.
Deadline is Monday October 15th.

@paradisehill.lib@lakeland.lib.sk.ca
Volleyball Tournament
November 2nd & 3rd 2018
Competitive & Rec divisions. $175/team. Saturday night meal
& cabaret
Contact Neil at 306-248-7668 or Brenda at 306-344-7606
to enter in your team!
Monthly Newsletter
Rivers West District Newsletter
RCMP - Residential Safety Information

Residential and Cottage Property Crime Prevention Tips
Government of Saskatchewan - Emergency Alerts
SaskAlert App Download
SaskEnergy Tune-Up Assistance Program
http://www.saskenergy.com/community/SEintheCommunity/tuneupassistance.asp